When we started the Scottish Bi+ Network, our first event was a film screening, and since then we've ended up doing a lot about bi+ representation in the media.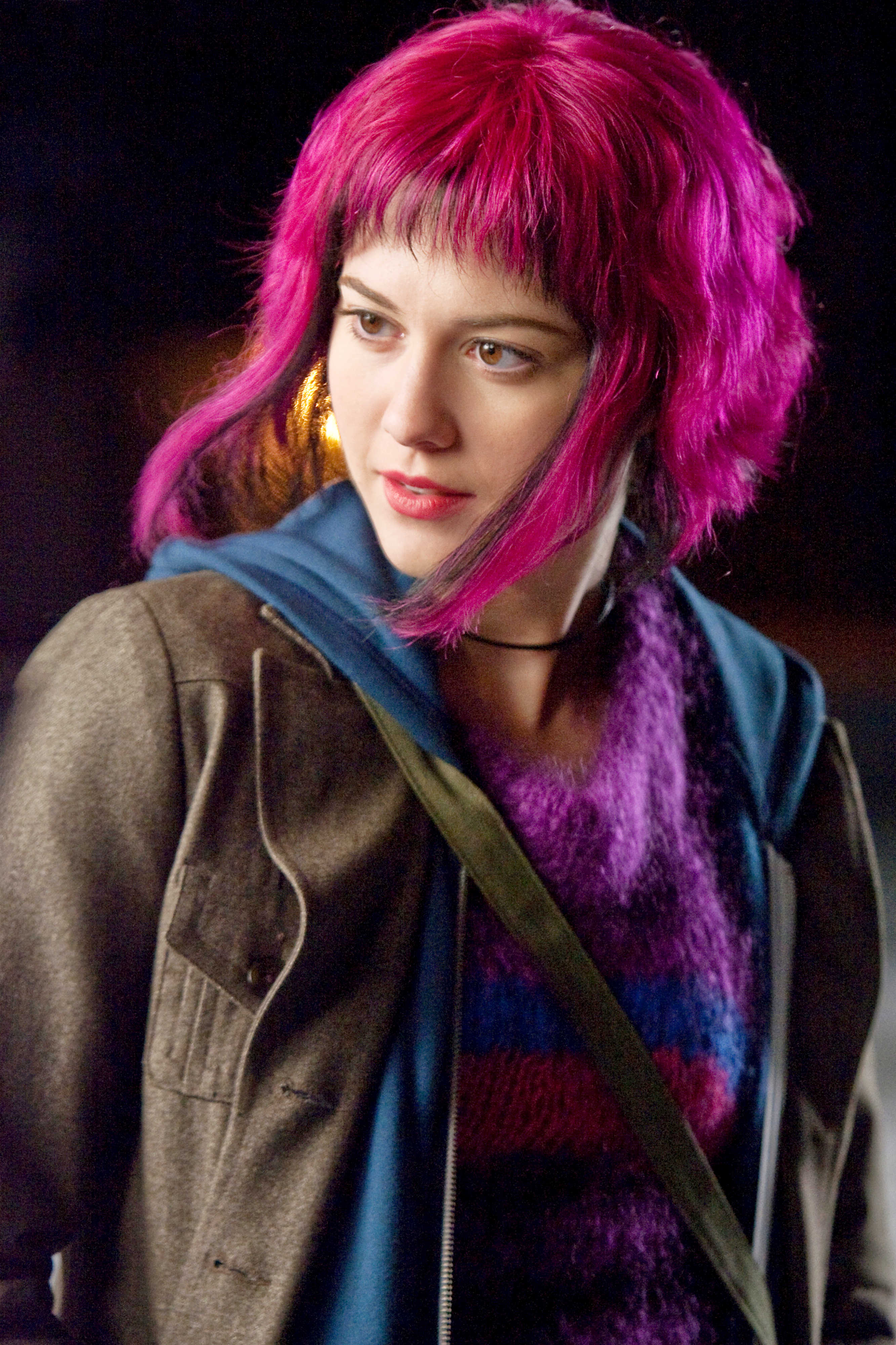 Two of the questions we get asked a lot are: Why is representation so important? And what do we mean when we as a community ask for 'good' representation?
There's been more and more mainstream films featuring bi+ characters, but when it comes to box office takings, there's one film franchise that are in a league of their own.
Thor: Ragnrok
is widely considered a bi+ film by those in the community, even though no-one is explicitly stated or shown in the film to be attracted to multiple genders.
One of the reasons it's considered a bi+ film is its use of 'bi lighting,' where pink, purple and blue lights in the background of shots are used to subtly indicate that a character might be bi.
Is this 'good' representation?
If you're bi+ and know what the colours signify, then it can be a subtle clue as to a character's sexuality without having to spell it out.
But for those outside the bi+ community it's just pretty colours. Explicit representation is the only way to show them that we exist, and let them see that we are more diverse than the stereotypes about us.
Which leads us to the hardest question of all; what is 'good' representation?
There is no single character or film that can fully represent the diversity of the bi+ community, but from talking to lots of bi+ people there's a few things we all seem to agree on.
So, with all this in mind, we wanted to create a test that would help people judge the quality of bi+ representation in film.
The character's bi+ identity is not revealed through cheating.
The character is explicitly stated or shown to be attracted to multiple genders.
The character is integral to the plot, and not just there to be ~sexy~ or for a throwaway joke, i.e. removing them would have a significant impact on the story.
Their sexual orientation (and gender identity, if applicable) isn't their only defining trait.
The character is not later retconned to be gay/lesbian/straight.
In the last five years, we have been spoiled with a selection of films that pass the Bi Furious test, but there's quite a few classics that were ahead of their time when it comes to bi+ representation.
Velvet Goldmine
was a relative box office success back in 1993. Set in the 70s glam rock era, a time of rebellion and sexual fluidity.
Period dramas always pose a problem for bi+ representation, as a lot of the labels we use to describe our attraction to multiple genders didn't exist or weren't used in the same context back then. Even though it is set in the late 1800s and early 1900s, Colette

manges to explicitly show that she is attracted to multiple genders, leaving no doubt in the viewer's mind that she would identify under the bi+ umbrella.
My Crazy Ex-Girlfriend
set a new high bar for tv representation of bi+ people. Not only does the show use the word bisexual many times, but they have a full song and dance routine for Darryl coming out as bi, complete with saxophone solo.
TheFeels
, a series of short films, released one a day for pride month, is the story of a bi guy with too many feels. As the episodes are only a few minutes long, it allows them to have such a varied cast of bi+ people that the series does feel like it shows the full diversity of the bi+ community.
Ironically the film that gives it name to the test, Scott Pilgrim vs The World

, at first glance, wouldn't qualify as good representation, because Ramona's bisexuality seems to be there as a throwaway joke. But there wouldn't be a story without her, and she has more to her character than her sexuality. Also, her fluffy jumper in the bi pride colours is a huge hint.
Like all of these simple representation tests, there is always room for debate, and even if a film is 'good' representation, it may not be to someone's personal taste.
Leading the push for better bi+ characters seems to be coming from bi+ creators and actors, but there's still a long way to go before all of the bi+ community sees themselves reflected on the big screen.
The small screen is rising to the challenge, with streaming services allowing more creators to get their work out, and combined with the rise of web series such as The Feels, we are starting to get the diverse representation we deserve.